Bio Body *3-Star - 26-day program
We ARE shipping. Please place your order, selecting either Rural or City COURIER so that we can get your parcel to you.
Stay Safe
The Bio Body Team
Lose 9-12kgs in 26-days. Includes our unique Bio Body HCG weight loss Homeopathics, plus our comprehensive information, available as a download when you purchase the program. A great, cost-saving option when you're also good at following clear instructions and know you can stick to the program yourself without wavering. (If you think you'd benefit from program support, consider the 4-Star option where our specialised weight loss expert holds your hand during the whole program.)
To work out which Bio Body HCG Formula best fits your personal weight loss profile, refer to the chart below.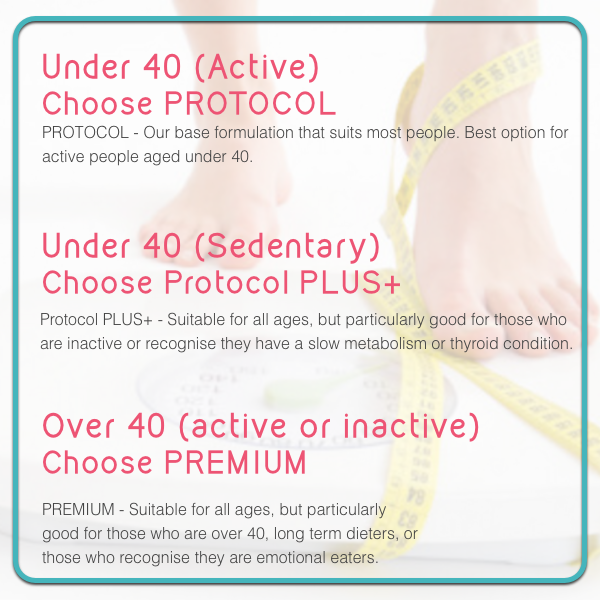 View your shopping basket or browse other items.
Other products you might be interested in