Premium Bio Body (13-Day)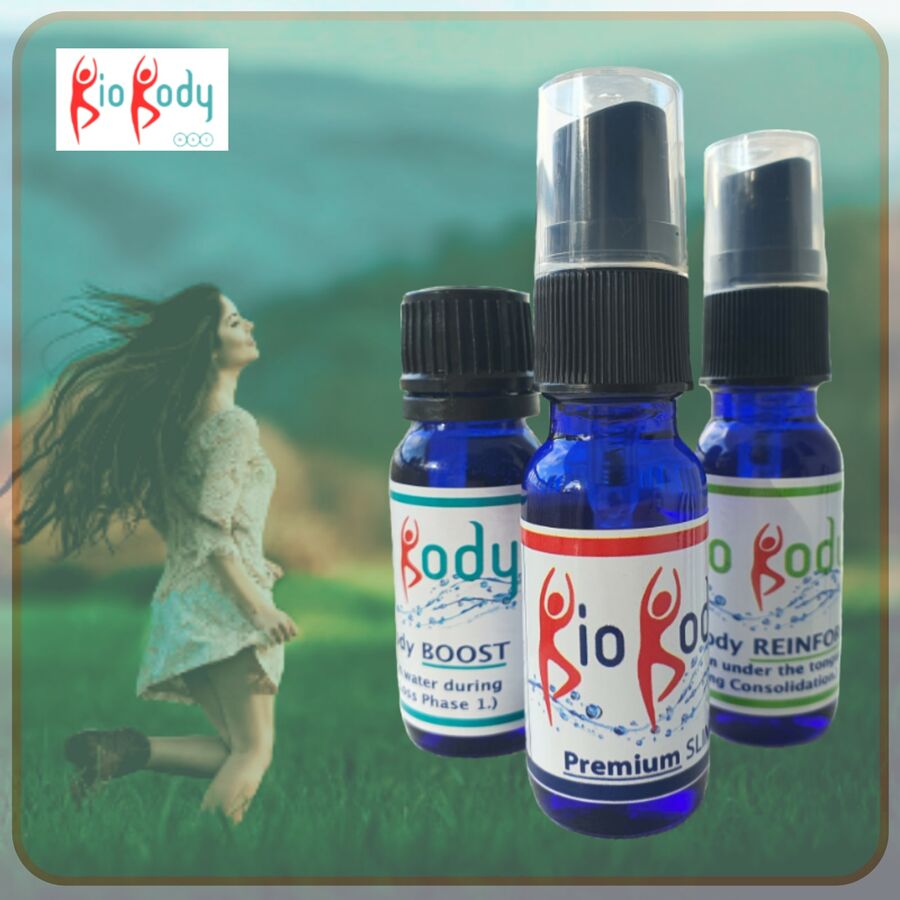 Premium - Suitable for all ages, but particularly good for those who are over 40, long term dieters, or those who recognise they are emotional eaters. The 13-Day programme is unique to Bio Body and includes 3 products, Slim, Reinforce and Boost. Choose optional daily support via Whatsapp for accountability and programme insights that will help you stay on track.
Includes Premium Bio-Body HCG 15ml; Boost 15ml; Reinforce 15ml. Our Bio Body Weight Loss HCG Diet New Zealand Premium HCG contains our Protocol base formula; Quantum rates, homeopathic metabolic and thyroid support; gold essence, plus our Progenalus 3 homeopathic blend - flower essences to support the resolution of emotional eating.
(The best choice for over 40s because, with age, there is a greater chance that weight gain is being created through hormonal imbalances.)
We recommend to first time clients that they select the additional Whatsapp programme support. It includes copies of our two recipe books, with a combined value of $59.90, PLUS, upon completion of your programme, we offer you a discount voucher that you can use for any subsequent programme purchases if you've got more weight to align. Meaning, in reality, that the extra $75 you pay now, you get back and more.
It is the option we recommend because it guarantees you stay on track and get the best weight alignment results possible.
★

★

★

★

★

Fantastic results - Great communication

I have used other NZ and USA HCG products before this is by far the easiest and effective. I used the boost which certainly helped. Communication has been amazing, no question is to much trouble and always prompt replies.