SOS - Social Emergency Pack
We ARE shipping. Please place your order, selecting either Rural or City COURIER so that we can get your parcel to you.
Stay Safe
The Bio Body Team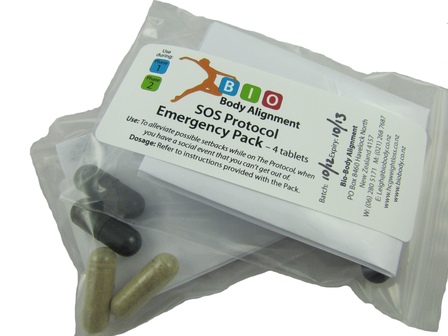 For use to minimise the impact of untypical eating during the Bio Body Weight Loss Program or at any time of untypical eating. Available as 1 X SOS for single use, or buy a 10X pack and SAVE.
MUST be taken four hours away from any medications, but does not interfere with Bio Body Homeopathics.
View your shopping basket or browse other items.
Other products you might be interested in